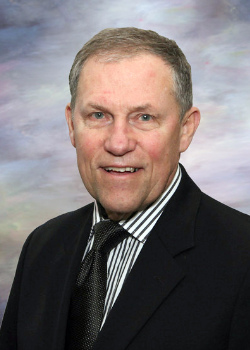 David brings unparalleled knowledge and experience to his strategic advisory and mergers and acquisition work in the automotive services industry. In 1995, he and his partner, Matthew Ohrnstein, co-founded Caliber Collision, the world's first and now its largest collision repair consolidator. As Chairman of Caliber through 2003 and the initial leader of its Corporate Development team, he wrote the book on how to change, grow and thrive in this intensely competitive industry. Helping raise more than $125 million in capital for Caliber and other providers, he also led the acquisition of 37 individual shops and Multiple Shop Operators at Caliber.
Prior to his work at Caliber, David Roberts was a securities analyst and portfolio manager with a hedge fund where he focused on healthcare investments. Using the third-party payor, risk sharing model from his healthcare work, he helped form and capitalize a $50 million specialized claims adjusting and reinsurance enterprise.
After leaving Caliber in 2003, David started Focus Advisors and allied to advise on M&A transactions in a variety of industries. He leads a team of professionals with deep experience in strategic advisory and M&A transactions for entrepreneurs, acquirers and investors in collision repair, paint distributors, parts manufacturing and distribution and mechanical services.
He and his team have represented more than 15 separate sellers in the past 4 years in transactions totaling nearly $500 million in seller proceeds. These include sales of leading MSOs like Price's Collision Centers, Keenan Auto Body, Collision Care and Concours Collision as well as paint distributors Gladwin and D'Angelos Automotive Coatings.
Recognized as one of the industry's leading M&A intermediaries, he is a frequent presenter at industry conferences including the MSO Symposium at NACE, PBES, Fender Bender and Insurance Auto Auction as well as targeted 20 groups for Mike Anderson, PPG, BASF and Coyote Vision Group. A prolific contributor to industry publications including FenderBender, Auto Body Repair News and others, he is frequently quoted in the Wall Street Journal.
David is a seasoned transactions professional with more than 15 years experience advising sellers and buyers of middle-market companies. During his career, he has represented clients in more than $500 million of transactions, consummating multiple mergers, acquisitions and financings. His executive experience also includes service as a founder, officer and director of both public and private companies.
David's executive experience includes service as a founder, officer and director of both public and private companies. He holds a JD from Berkeley Law at the University of California, Berkeley where he has been an Adjunct Lecturer since 2003. He earned an MBA from the Haas School of Business at UC Berkeley and an undergraduate degree from Duke University. Mr. Roberts also served as an officer in the US Navy.