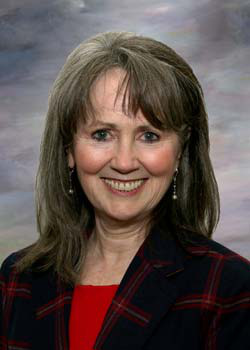 Gail Simpson, PhD, has spent more than 25 years as an entrepreneur, management consultant, and executive skilled in research, strategic planning, product development, marketing, risk management and fraud control.
She serves the Director of Research at Focus Advisors. She created and managed the proprietary industry database of all 32,000 collision repair shops in the US. On a leave of absence from Focus Advisors, Gail joined the Council for Responsible Public Investment where she advocated new investment approaches to California's largest public pension funds.
In 1992, Gail co-founded the Qestrel Companies, a multi-company venture that restructured risk on bodily injury claims through an innovative use of reinsurance and applied statistics. There, she recruited senior executives, and created and led a strategic partnership with American Re-Insurance (later Munich Re). Qestrel was honored as an Inc 500 company for three consecutive years.
Prior to founding Qestrel, Gail was the first employee of Quality Planning Corporation where she served as the SVP and then CEO. QPC is an award winning consulting firm, specializing in quality control in payments processing systems. She managed multi-year, multi-million dollar quality control contracts for major Federal programs. In 1990, in a strategic partnership with Deloitte, she founded the firm's Insurance Practice, which ultimately led to nation's first statistically-based estimates of auto insurance fraud for major insurance companies. She subsequently managed projects in core business processes (claims, underwriting and executive compensation) for household name insurance companies that resulted in significant savings with subsequent country-wide roll-outs
Gail began her career as a development economist who conducted research and managed projects in Ethiopia for USAID and the UN's Food and Agriculture Organization. She earned her PhD from the Department of Agricultural and Resource Economics at the University of California, Berkeley. Her undergraduate degree is in Anthropology from Stanford University.